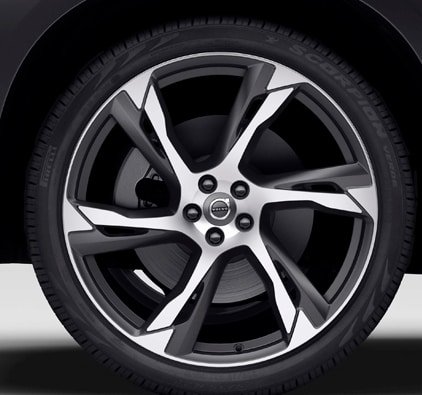 Tires, Tires, Tires
$100 OFF
Buy 2 tires save $50.00 Buy a set of four tires save $100.00
Disclaimer(s):
BY APPOINTMENT ONLY. Coupon must be presented at the time of service write up. Not valid with any other coupons or offers. Limit one coupon per customer. Plus tax, hazardous waste fees, and shop supplies. Cannot be applied to any previous service. Offer only valid 11/2/2019 through 12/2/2019
SERVICE HOURS
Monday
Tuesday
Wednesday
Thursday
Friday
Saturday
Sunday
7:00 AM - 7:30 PM
7:00 AM - 7:30 PM
7:00 AM - 7:30 PM
7:00 AM - 7:30 PM
7:00 AM - 7:30 PM
8:00 AM - 4:00 PM
Closed
Everything You Need to Know About Volvo Alignment Services
You know that driving a Volvo car or SUV is an exquisite experience. Properly maintaining your vehicle with Volvo scheduled maintenance and Volvo alignment services, though, can help you to enjoy your vehicle from Beyer Volvo in Winchester VA for many years to come. Many people, though, aren't aware that a Volvo alignment is absolutely necessary, and for good reason.
Stop in at our Volvo dealership near Winchester VA to meet with our expert service technicians. We are happy to assess any mechanical issues, perform major repairs and evaluate whether or not you need a Volvo alignment to keep you driving safely and straight down the road.
With Volvo alignment specials and Volvo alignment coupons readily available at our Volvo dealer near Winchester, VA, there's no need to delay. Here's how a Volvo alignment can help improve your driving experience.
Better Fuel Efficiency: When you start to notice that your luxury car or SUV is pulling in one direction or the other, it typically begs the need for a Volvo alignment. While it may seem like a minor inconvenience, when your wheels aren't working together as you would expect, it puts more pressure on your Volvo engine to work harder. As a result, you may not be getting the best fuel efficiency. Don't delay and schedule a Volvo alignment at our Volvo dealer near Winchester VA to take advantage of Volvo alignment specials and increase your fuel efficiency.
A Smooth Drive: It may seem minor to have to overcompensate and turn your Volvo steering wheel more to the left or the right when the alignment is off, but this is actually an inefficient way to drive. Beyond the safety concerns, without a Volvo alignment, you could be putting yourself and your passengers in danger if you're not steering to capacity.
Improved Safety: Volvo scheduled maintenance is imperative to enhance your driving experience, but so is Volvo alignments when necessary. If your Volvo SUV or luxury car is pulling to the right or left, it means that your Volvo wheel alignment is off, which could lead to more repairs down the road if not corrected right away. With Volvo alignment coupons from our Volvo dealer near Winchester VA, you can enhance the safety of your vehicle and save.
A Volvo alignment at our Volvo dealership near Winchester VA is just one of the many maintenance services available. Our friendly, highly-skilled technicians are happy to help you diagnose any type of issues you may be having. We believe in getting you back on the road safely and quickly. Stop by today or make an appointment for a Volvo alignment and see how Beyer Volvo is focused on customer satisfaction.
Why Service
at Beyer Volvo
Complimentary First Oil Change
Complimentary VA Safety Inspections for as long as you own the vehicle
Complimentary Loaner Car for any maintenance or repair in excess of two hours. (subject to availability)
Courtesy Car Wash and Vacuum with every Service
Courtesy Shuttle to and from local destinations within 5 miles. (We'll grab you an Uber)
Complimentary Multi-Point Inspection & Seasonal Inspections.
Discounted Full Vehicle Detail.
Complimentary Battery Inspection
Complimentary Fluid Top-Off
Comfortable waiting area with TV, complimentary wifi, coffee & beverages and snacks.
SSID: Beyer Auto Guest