Learn More About Buying a 2017 Volvo S90 for sale in Winchester, VA
Thinking ahead
City Safety and Large Animal Detection technology look out for you, pedestrians and cyclists by preparing the brakes if there's a collision risk ahead and reacting for you if you need it.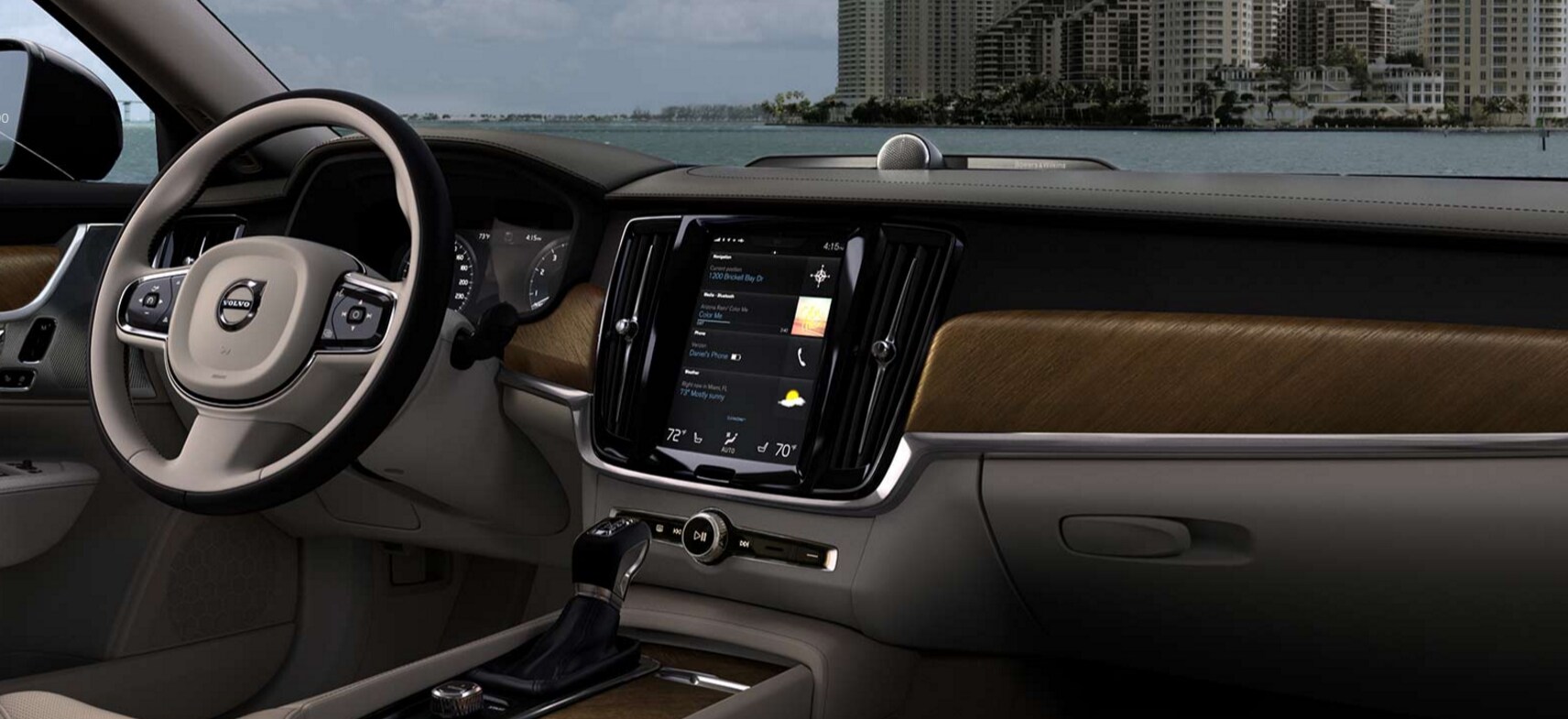 Park Assist is like having your own personal valet to park your car perfectly every time. With a 360° camera to give you a bird's eye view, negotiating a tight parking spot has never been easier.
Some roads ask to be driven, others just ask your attention. Volvo S90 for sale comes with Pilot Assist to aid with steering, acceleration, deceleration, and braking up to 80mph. You choose when to engage.
"The technology that Volvo is developing today will be copied tomorrow and made mandatory for all cars in a few years." -DigitalTrends, June 2016 

Take a deep breath
CleanZone technology filters dust, pollen, particles, and odors while automatically monitoring pollutant levels. Now, the air you breathe inside your car is actually cleaner than the air outside.
Let's not complicate things
Sensus is how you and your car communicate, so we made it as user-friendly as possible. Elegantly integrated into the dash, its intuitive interface is the ultimate expression of Scandinavian design.
Designed around your natural body shape, the 2017 S90 seats offer enhanced support and protection. Upholstered in fine leather and finished with unique contrast stitching.